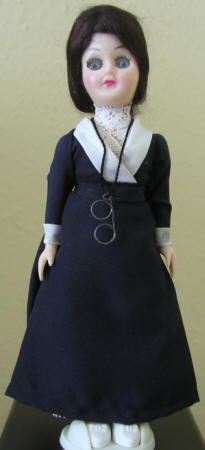 Mary Van Meter was born 1858 in Philadelphia. After her marriage to Edwin C. Grice she became a resident of Riverton, NJ She was instrumental in organizing the Riverton Porch Club and became a school board member, at a time when women rarely achieved this recognition. She attended the organization of the National Congress of Mothers and later arranged with the Riverton Porch Club members to hold a meeting to organize a New Jersey Branch of the National Congress of Mothers. She became its' first president.
At the close of her administration she became honorary president. Later she was elected corresponding secretary of the National Congress. She was also appointed superintendent of the Mother Building at the Jamestown Exposition, which was used for the care of children whose parents were attending the fair. A teacher and a trained nurse were in attendance while mothers attended classes on childcare.
Mrs. Grice was a gifted woman and an inspired learner. She was the author of the published book "Home and School" and was writing a new book "Tunnels to the Light" at the time of her death in 1936.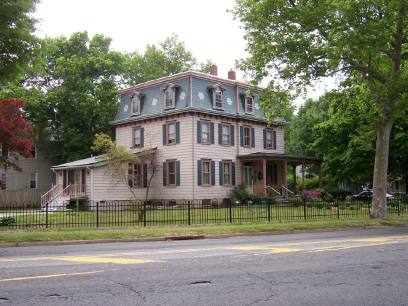 River Line Inn Bed and Breakfast
Mary Van Meter Grice Home
204 Broad Street
Riverton, NJ.